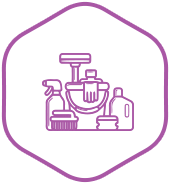 Carpet Cleaning in Dania Beach, FL
Dania Beach may not be Florida's largest city, but it's got plenty to see and do. Take advantage of all the local attraction while Carpet Cleaning Dania Beach is busy getting your business or residence into tip top shape. Choose from a wide range of home and business carpet cleaning services including:
Upholstery Cleaning
Rug Cleaning
Steam Cleaning
Tile & Grout Cleaning
Carpet Dry Cleaning and much more
All priced affordable and backed by our exclusive guarantee.
Call For Your Special Deal: 954-543-7294
Some of our popular specialized cleaning services are:
Pet stain removal. House pets can be great companions and protectors, but they can also be the source of unsightly stains and unpleasant odors. Limit these nuisances and improve the functionality of your floor coverings and furnishings with professional steam carpet upholstery cleaning service by Carpet Cleaning Dania Beach. We'll pay special attention to stains and delicate fabrics/fibers while cleaning and deodorizing your home at a reasonable cost.
Window treatments. How long has it been since your window treatments have been treated to a good cleaning? We'll clean on-site or at our facility. Vacuuming, dry cleaning and steam cleaning for good-as-new results. Curtains. Drapes. Blinds. Shades. Cornices. Valances. All fabrics and fibers.
Cleaning wood floors. Daily swipes with a soft cloth should keep your wood floors in good shape for quite a while, but heavy foot traffic, spills, animal accidents, bad weather and other factors can scratch, dull and otherwise damage floor surfaces. Once the surface has been compromised, the actual floor has been compromised as well. Dania Beach Carpet Cleaning offers professional wood floor cleaning, polishing, buffing, stripping and refinishing, restoration and more. Call for a free evaluation and estimate at 954-543-7294.
Furniture cleaning. Our upholstery fabric cleaning crew will vacuum, remove spots and stains, evaluate fabric and then use the appropriate cleaning method/product (steam cleaning, dry cleaning), and turn and fluff cushions to renew, refresh and deodorize your furniture. Application of fabric protector upon request.